Transport on Demand services
Private Chauffeur in Geneva For All Distances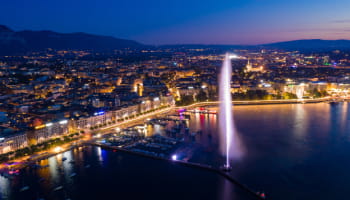 Our private drivers are available to take you from route de Ferney to avenue de la Roseraie, from rue de Villereuse to Place du Port and along all the city's main roads. We also serve neighbouring towns such as Lancy, Carouge, Le Grand-Saconnex and Vernier, to name but a few.
If you need to travel by limousine from Geneva to Zurich or from Ferney-Voltaire to Lausanne by minibus, you should know that our company, Genève Transport Service, is fully equipped to carry out your transfer. We can take you from your hotel, office or home to any town in Switzerland.
In addition, we are also at your disposal to take you anywhere in France and Europe. From Geneva, you can easily reach Annemasse, Annecy, Oyonnax, Lyon, Grenoble, Paris, Marseille and many other French towns and cities. Finally, contact us to arrange a private chauffeur-driven car service from Geneva to European cities such as Turin, Milan, Stuttgart, etc.
It is important to bear in mind that all our services, including that of all distances on request, are accessible to everyone 24 hours a day. So, whether you are a professional or a private individual, whether your trip involves an airport transfer at night or a shuttle to your hotel late at night, whether you need a chauffeur-driven limousine in Geneva, contact us without further delay.
Private driver to Geneva Airport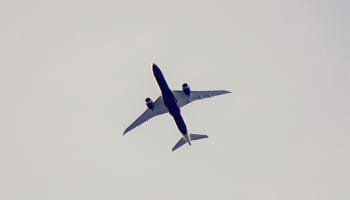 We offer a shuttle service to and from Switzerland's three largest airports: Geneva, Zurich and Basel. Our private drivers are available and guarantee to pick you up on time for your transfer. This way, you avoid any logistical worries. You will be dropped off and picked up at the foot of the terminal.
In addition to regularly serving Switzerland's airports, we also provide connections between these airports. You can therefore book your private driver to take you directly from Geneva airport to Zurich airport for your final destination. Your driver will be provided with a sign on arrival so that you can easily recognise him.
There may be various reasons why you need to travel between Geneva-Cointrin airport and one of the French airports in the Auvergne-Rhône-Alpes region. If this is the case for you, whatever the reason, call Limousine Genève Transport Service. You will be able to travel quickly to Lyon-Saint-Exupéry or Grenoble Alpes-Isère airports, for example.
If you live in Annecy, Viry, La Roche-sur-Foron or Chamonix, you are probably looking for the best shuttle service to Geneva-Cointrin. Our private drivers are at your service to and from every town in Haute-Savoie. Thanks to Limousine Genève Transport Service, Geneva-Cointrin airport is now accessible to everyone, with no constraints.
Geneva-Cornavin station shuttle with a private driver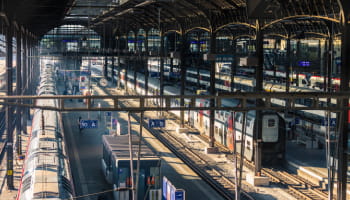 Call on us for all your journeys to the various districts of Geneva, as well as to all the important places in the surrounding area from Geneva-Cornavin station. Our private chauffeurs' experience and knowledge of the area guarantee that the best route will be chosen for all your journeys.
If you have to take the train, a driver will drop you off in front of the station platform with your luggage. You will be picked up at the time and place of your choice, and your driver will take the traffic conditions into account to make sure you don't miss your departure.
We will allow you to reach your destination easily from Geneva-Cornavin station thanks to our dedicated transfer service. Our private limousine driver in Geneva will pick you up as you leave the station, and drive you within the city or to neighbouring towns such as Plan-les-Ouates.
In order to save you time and allow you to travel with complete peace of mind, call on Genève Transport Service. On both the outward and return journeys, you no longer have to worry about parking problems near stations or public transport timetables.
Express Parcel Delivery - Parcel services in Geneva
If you need parcels or envelopes delivered quickly, why not call on the services of our private chauffeur? He will be happy to collect the letter you would like to send for prompt delivery. Our minibuses can also be used to deliver bulky parcels.
This method of delivery saves you time and money. Your letter or parcel is hand-delivered by a discreet professional who will return the document to you as soon as possible if it requires a signature from the recipient. A top-of-the-range, personalised service.
Whether you are a professional or an individual, our service is accessible to everyone, at any age. To take advantage of it, all you need to do is call us. You can then benefit of our express delivery service to have an invitation to tender, an item for sale, a gift or even a bouquet of flowers delivered.
One of the advantages of calling on Genève Transport Service is that you can do so at any time. In fact, all our services are available 24/7 thanks to our large team of drivers. To find out more or get a quote, contact us on one of our two telephone numbers displayed on the website.
Ski Resort Transfers in Switzerland & France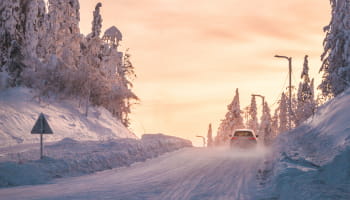 As soon as the first snowflakes arrive, the excitement of heading back to the slopes and spending time with family and friends starts to grow. Thanks to its location, Geneva offers many possibilities for winter sports enthusiasts in Switzerland and France. Entrust your resort transfer to and from Geneva to our experienced private chauffeurs.
Downhill skiing, snowboarding, cross-country skiing, choose from one of Switzerland's many resorts. Just a few kilometres from Geneva, you can enjoy some fresh snow followed by an evening of fondue and mulled wine and then be driven back by our private driver. Verbier, Villars, Zermatt, Champéry and many others, the choice is wide!
To get to some of France's most famous resorts, call on a professional service provider. We will pick you up from Geneva-Cointrin airport by limousine or minibus, depending on the number of passengers, and drive you to the resorts in the Alps. Whether you are in Courchevel, Megève, La Plagne, Val Thorens, Chamonix or Les 2 Alpes, remember to book your return shuttle.
When you arrive at Geneva-Cointrin airport and whatever your destination station, entrust your shuttle to our private drivers. You will be welcomed in top-of-the-range, fully-equipped vehicles, and you can easily take our car-driven shuttle with bulky luggage. Indeed, we have large-capacity vehicles that can accommodate up to 7 passengers.
A Business Private Chauffeur as a Transport Partner for Your Company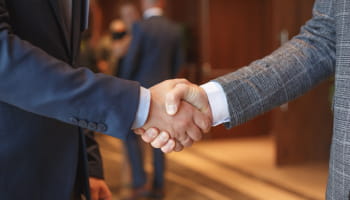 Geneva, one of Switzerland's economic hotspots, is home to a large number of businesses, and we know that professionals have special needs. That is why we offer you our Business service of chauffeured limousines. To take advantage of this service, all you have to do is contact us.
Whether it is for a single journey on request, or for a day, a week or more, we can provide you with a chauffeured limousine in Geneva. The chauffeur will be professional and discreet, and will adapt the route to ensure that you are perfectly on time for your various appointments.
For a conference or meeting in Geneva, entrust the transport of your staff to a highly experienced professional who knows the city inside out. Your team will be welcomed with professionalism and our driver will be available to take them back to their hotel. From 1 to 7 passengers, we have the best chauffeur-driven vehicles in Geneva.
Thanks to our service and our range of comfortable vehicles, you will be able to take advantage of your journeys to deal with e-mails and calls, or to finalise a client meeting. Your private chauffeur can pick up or drop off your client with you at Geneva airport in our limousine.
Limousine Wedding Chauffeur in Geneva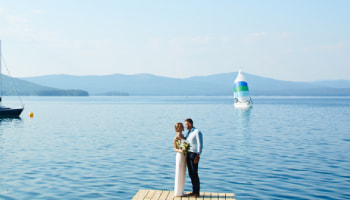 By choosing our Wedding transport service in Geneva, you can enjoy a chauffeur-driven vehicle for the duration of the day. The chauffeur, dressed for the occasion, will accompany you to your various venues in our top-of-the-range vehicle. Entirely decorated for the occasion, you will be sure to create a sensation on board.
Our main mission is to pick up the bride and groom at their home and drive them to the town hall to celebrate their union, and then take them to the religious or secular venue. Then, at the head of the procession, we take them to the photo shoot before heading to the reception venue.
Throughout the day, our chauffeur will be discreet and available while ensuring your safety in his vehicle. At the end of the evening, after the festivities and a day full of emotions, the newlyweds will be taken back to their home or hotel to enjoy their wedding night.
This service is also ideal for escorting guests who are too tired to drive after a night of festivities. We provide shuttle services for your guests in our top-of-the-range minibus, allowing you to organise group returns. For a day or a few hours, ask for a quote.
Discover Geneva and its canton with a private chauffeur guide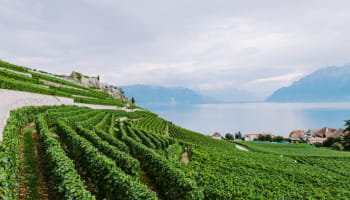 Our drivers know Geneva and the surrounding area like the back of their hand. This is a good opportunity for you to discover and learn more about this town on the shores of Lake Geneva. During your journey, take advantage of our Tourism service so that our drivers can show you the most beautiful places and must-see monuments.
We will drive you by limousine to all the must-see places in Geneva. You will be able to see the famous water jet, the Palace of Nations and St Pierre's Cathedral. You can also admire the Place du Bour-de-Four, enjoy a moment at the Bains des Pâquis or discover the city's many parks and gardens.
Take advantage of your visit to Geneva to discover or rediscover Switzerland with Limousine Genève Transport Service. We will take you as far as the Chillon and Oberhofen castles, and show you a number of tourist towns and villages. These include Berne, Gruyères, Thun, Lucerne and Lauterbrunnen.
Haute-Savoie, on the border with Switzerland, offers a wide choice of tourist attractions. With us, you can discover Annecy, also known as Little Venice, as well as Evian-les-Bains and Chamonix. To enjoy an excellent tourist service, contact our team of private chauffeurs in Geneva today.